Metro Group

Working with people in an international environment is even more challenging given the diverse cultures that you face. Roger is capable of sensing the cultural and interpersonal differences and has the gift to identify your less accessible behavioral styles. In a fresh and enthusiastic way he challenges you to get to know yourself better and thus sharpen yourself to confront the world. His approach has helped me reach goals with more conviction and self-confidence. In a provocative and honest way he encourages you to get out of your comfort zone, face the challenge and still be yourself.
Peter A. Wiesenekker
Director International Labour Relations and H&S, METRO GROUP, Düsseldorf, Germany
Rabobank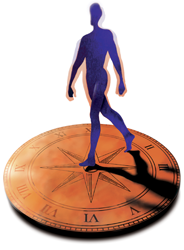 The fact that I have been working with Roger Kramer for more than 10 years is significant. With a honest, sometimes confrontational, but always respectful way he makes individuals and teams by reflecting on their behaviour aware of the effects of that behaviour. He never loses his sight on its importance and purpose of the organization. With his warm personality combined with his way of working, he knows how to touch people. This also means that even though he may be coaching there is time for a laugh or a tear as well. My experience is that especially the latter can be very beneficial for growth.
Working with Roger also provides no surprises. You know who and what you get. Result in my case: A bond for life both business and private life.
Jos van Daele
Director Business management and  Individuals, Rabobank Venlo e.o.